Release Essential Oil by Young Living
Release™ is a blend with a relaxing aroma that facilitates the ability to let go of anger and frustration. It also promotes harmony and balance when diffused.
EarthKosher Certified
How to Use
Topical: Apply 2-4 drops directly to desired area. Dilution not required, except for the most sensitve skin. Use as needed. Aromatic: Diffuse up to 1 hour 3 times daily. Caution: Keep out of reach of children. For external use only. Keep away from eyes and mucous membranes. If you are pregnant, nursing, taking medication, or have a medical condition, consult a health professional prior to use. Avoid direct sunlight or UV rays for up to 12 hours after applying product.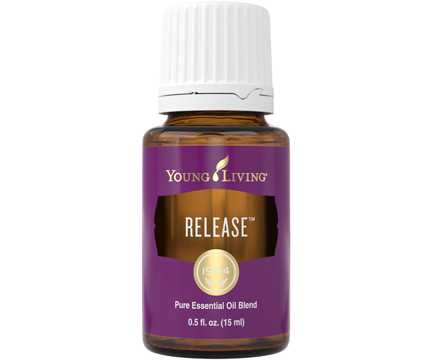 Aromatic | Topical
15 ml (#3408)
Retail:
$50.33 USD
Wholesale:
$38.25 USD

To order this or any Young Living Product, go to my website or contact me directly at fran@franasaro.com 954.494.1940
The Premium Starter Kit is the most popular beginning for most Young Living Members. Until they get familiar with the oils and their amazing benefits, it is often the only product they purchase from Young Living. The Premium Starter Kit consists of the most popular and most used oils from Young Living, therefore you will be able to start off with a huge sense of our products.
Guide to Using Oils - If you want to know more about some of our oils and how to use them, download this Indispensable guide to Essential Oils.
Join our Facebook Group Thriving With Oils
Ready to become a member?
There are a few ways to purchase from Young Living.
You can purchase retail with no minimum purchase.
You can become a Member with a 24% discount on all purchases (A yearly purchase of 50PV will maintain your membership)
You can become a distributor by joining our Essential Rewards Program which affords you amazing discounts and free products. You can also receive commissions on any members that you register.
You can become a Professional Member - which is for those who want to sell Young Living from their business location. (Please contact me for the details)
If you are not sure which membership is right for you, you can always contact me and place your order through me (at retail price) Until you are ready for membership.
Whichever you choose, make sure you get those oils you've been wanting to have.
Become a member today!