Get Close with Thieves Mouthwash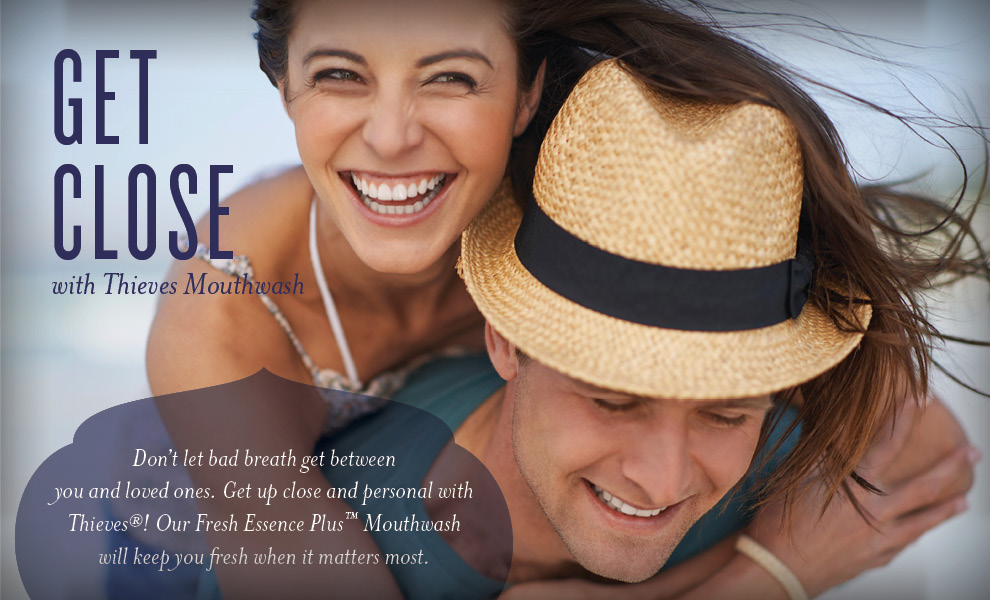 Get up close and personal without worrying about your breath! Stay fresh with Thieves® Fresh Essence Plus™ Mouthwash.
Powered by Thieves essential oil blend for incredibly clean teeth and gums, Thieves Fresh Essence Plus also gives you the cool, invigorating taste of Peppermint and Spearmint essential oils for delicious fresh breath.
Rinsing with these naturally derived ingredients for 30–60 seconds will leave your whole mouth feeling fresh, even the areas that a toothbrush or floss can't easily reach! Best of all, you get these benefits to your teeth and gums without the use of alcohol, synthetic dyes, or artificial flavors. Doesn't it feel good to put the power of nature to work?
Thieves Fresh Essence Plus Mouthwash is an important part of good oral hygiene. To learn more about Young Living products that can have your mouth at its best, check out this previous post: Keep Your Smile Its Brightest.
To place an order go to franasaro.com or contact me
954-494-1940 or email fran@thriveanyway.com
Remember to Use my member # 1059160 when placing a first time order.
Thank you