Einkorn Granola
Order this product - become a member to receive 24% discount
Fran Asaro Distributor and Sponsor #1059160
Gary's True Grit Einkorn Granola
Served hot or cold, Gary's True Grit™ Einkorn Granola is a great way to start your day. The tasty combination of naturally sourced grains, nuts, berries, and seeds provides both simple and complex carbs to keep you going through the day. With crunchy clusters mixed with chewy dried wolfberries, this granola is perfect to pack along with you no matter where you go!
All too often, cereals and on-the-go snacks are filled with refined sugars, high-fructose corn syrup, artificial colors, and artificial flavors. Instead of including these overly processed ingredients, Gary's True Grit Einkorn Granola is sweetened by the combination of wolfberries, cranberries, cacao nibs, and coconut sugar. These sweet hints are balanced by hearty sunflower seeds, almonds, walnuts, and pecans, with just the right amount of sea salt.
No matter where life takes you, you'll be glad you brought Gary's True Grit Einkorn Granola along for the ride!
How to Use
This versatile granola can be consumed as a hot or cold breakfast cereal, by itself as a dry snack, or as a topping for yogurts and other foods.
Ingredients
Oats, sunflower oil, syrup (from fruit juice and grain dextrin), whole-grain Einkorn flour (Triticum monococcum), sunflower seeds, coconut sugar, cranberries, almonds, wolfberries (Lycium barbarum), walnuts, pecans, cacao nibs, vanilla extract, sea salt, Saigon cinnamon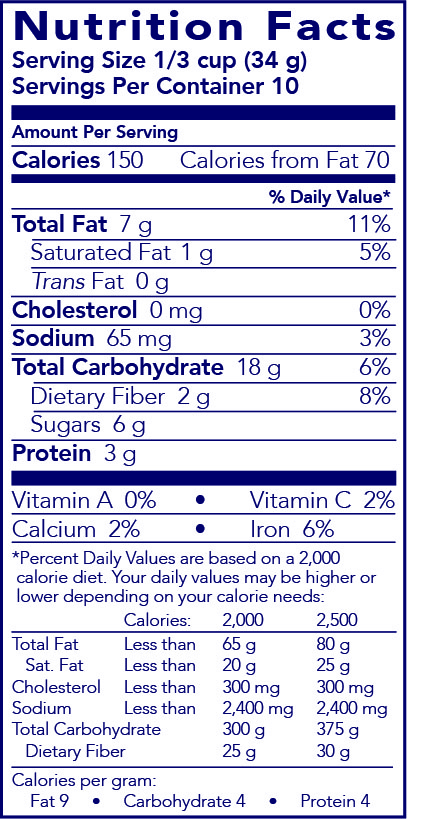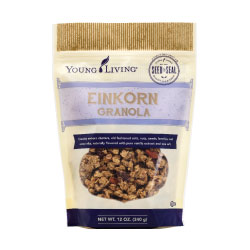 Retail: $11.51 USD
Wholesale: $8.75 USD
Click here to place your order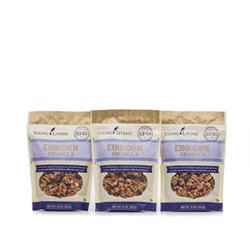 Retail: $32.57 USD
Wholesale: $24.75 USD
Click here to place your order

Handmade Ceramic Decorative Soup and Cereal Bowls - Set of 2 - different colors and patterns
6 inch - 16 oz great serving Bowls (Mediterranean Orange)
Order this product - become a member to receive 24% discount
Fran Asaro Distributor and Sponsor #1059160
To order this or any Young Living Product, go to my website or contact me directly at fran@franasaro.com 954.494.1940
The Premium Starter Kit is the most popular beginning for most Young Living Members. Until they get familiar with the oils and their amazing benefits, it is often the only product they purchase from Young Living. The Premium Starter Kit consists of the most popular and most used oils from Young Living, therefore you will be able to start off with a huge sense of our products.
Online Product Guide - See all of our products, prices and ordering information on-line
Join our Facebook Group Thriving With Oils
Want to receive more Young Living information in your inbox, click here?
Ready to become a member?
There are a few ways to purchase from Young Living.
You can purchase retail with no minimum purchase.
You can become a Member with a 24% discount on all purchases (A yearly purchase of 50PV will maintain your membership)
You can become a distributor by joining our Essential Rewards Program which affords you amazing discounts and free products. You can also receive commissions on any members that you register.
You can become a Professional Member - which is for those who want to sell Young Living from their business location. (Please contact me for the details)
If you are not sure which membership is right for you, you can always contact me and place your order through me (at retail price) Until you are ready for membership.
Whichever you choose, make sure you get those oils you've been wanting to have.
Become a member today!