Blueberry Lavender Ice Cream Recipe
Lavender Vitality™ - 5ml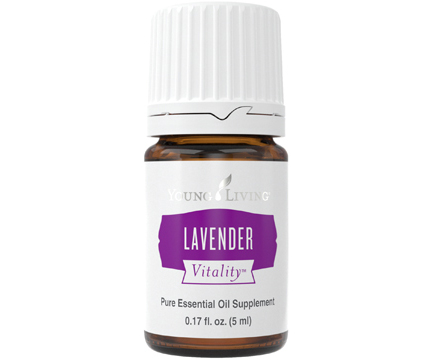 Dietary
(#5590)
Retail: $15.46 USD
Wholesale: $11.75 USD
Use Young Living Lavender Vitality essential oil (Lavandula angustifolia) to create elegant dishes that will impress your family and friends. The herb has a sweet, slightly floral flavor that pairs well with both rich and light foods. Use Lavender Vitality™ essential oil to conveniently add this delightful flavor to your meals.
Although more popular with sweeter recipes, Lavender Vitality oil's benefits extend to savory dishes as well. In fact, lavender is sometimes included in the famous Herbes de Provence along with spices such as marjoram, thyme, oregano, and rosemary. Put a new spin on a classic meal and pair it with chicken, lamb, or even potatoes.
Just a hint can enhance the flavor of your entire recipe. To avoid overwhelming your food, start small. Try dipping a toothpick in your oil and then swirling the toothpick in your food preparations.
Lavender Vitality Essential Oil Uses:
Make homemade fruit jams infused with Lavender Vitality essential oil. Try mixing it with blueberry, apricot, raspberry, or peach jams and jellies.
Combine Lavender Vitality's earthy, low notes with bright citrus flavors. Experiment with lavender-lemonade or a citrus sorbet.
Complement dairy with Lavender Vitality in shortbread, pound cake, ice cream, meringue, or whipped cream recipes.
Balance Lavender Vitality in savory dishes with herbs such as thyme, rosemary, and oregano.
How to Use
Put 2 drops in a capsule. Take 3 times daily.
Ingredients
Lavandula angustifolia (Lavender) oil
100% pure, therapeutic-grade essential oil

Click the image below to enlarge.

Lavender Essential Oil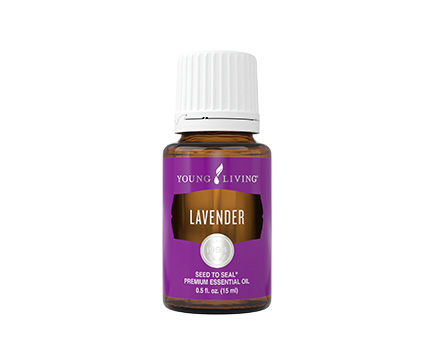 Aromatic | Topical
15 ml (#3575)
Retail: $30.92 USD
Wholesale: $23.50 USD
Lavender (Lavandula angustifolia) has a scent that's a wonderful blend of fresh, floral, clean, and calm. It's this dynamic aroma that has made the flower a classic for perfumes, soaps, fresheners, and beauty products. As one of our most popular products, Lavender oil is a great beginner oil and a must for every home.
Lavender essential oil isn't just a favorite because of its classic scent—it's also highly versatile. From skin care products to relaxing routines, this oil can infuse many areas of your life.
You can find Young Living Lavender oil in blends such as Stress Away™, Harmony™, RutaVaLa™, Tranquil™, and Forgiveness™.
Lavender Essential Oil Uses:
Treat yourself to this well-loved aroma by adding a few drops of oil to lotions, shampoos, and skin care products.
Create a spa-like retreat by combining 1 cup Epsom salt and 4 drops oil and adding to a hot bath.
Make a basic homemade body scrub with coconut oil, sugar, and Lavender essential oil.
Unwind with a Lavender-infused neck or back massage.
Use Lavender as part of your evening routine. Rub oil on the bottom of your feet before bed or spritz your pillow with distilled water and Lavender mixed in a spray bottle.
Create a DIY room freshener with Lavender or diffuse it to banish stale odors.
EarthKosher Certified
How to Use
Topical: Apply 2–4 drops directly to desired area. Dilution not required, except for the most sensitive skin. Use as needed.
Aromatic: Diffuse up to 1 hour 3 times daily
Caution: Keep out of the reach of children. If you are pregnant, nursing, taking medication, or have a medical condition, consult a health professional prior to use. For external use only. Keep away from eyes and mucous membranes.
Storage: Keep in a cool, dark place.
Palais Glassware 'Crème Glacée', Clear Glass, Ice Cream Dessert Bowls - Set of 4 - 9 Oz
To Order these Ice Cream Bowls Click here


Fran Asaro Distributor and Sponsor #1059160
To order this or any Young Living Product, go to my website or contact me directly at fran@franasaro.com 954.494.1940
The Premium Starter Kit is the most popular beginning for most Young Living Members. Until they get familiar with the oils and their amazing benefits, it is often the only product they purchase from Young Living. The Premium Starter Kit consists of the most popular and most used oils from Young Living, therefore you will be able to start off with a huge sense of our products.
Join our Facebook Group Thriving With Oils
Ready to become a member?
There are a few ways to purchase from Young Living.
You can purchase retail with no minimum purchase.
You can become a Member with a 24% discount on all purchases (A yearly purchase of 50PV will maintain your membership)
You can become a distributor by joining our Essential Rewards Program which affords you amazing discounts and free products. You can also receive commissions on any members that you register.
You can become a Professional Member - which is for those who want to sell Young Living from their business location. (Please contact me for the details)
If you are not sure which membership is right for you, you can always contact me and place your order through me (at retail price) Until you are ready for membership.
Whichever you choose, make sure you get those oils you've been wanting to have.
Become a member today!